My very dear friend, whom I have also dubbed "MY MUSE", actually helped me with this idea (thanks S.T), we were chatting online while at work, and i guess our boss' seeing us furiously typing away on our computers would assume we were actually working all the time.LOL
It all started with a joke i shared with her,
A Lady comes home pretty late, and tells her boyfriend she had been at a friend's place, and she claimed that was her reason for getting home late, the BF not very trusting, makes several calls to all her known friends to find out if she had been with any of them that night and they all truthfully answered "NO". I tagged this UNDER- COVER UP
Same scenario, guy comes home very late and angry girlfriend demands to know where he had been all night,
and he says he was hanging out with one of his boys, GF not very trusting either, decides to call a couple of his friends, ten to be exact to find out which of them he had been with, guess what? Nine of them claimed he had been with them, and the tenth one said he was still with him! I tagged this OVER COVER UP
Yeah yeah, we all know there are no words like OVER/UNDER COVER UP, but that was what i told S.T it was, and that's the term i am sticking to on this piece, let me start by defining each of the term:
OVER COVER UP is when you try to cover up for someone, and you do it so profusely that you end up blowing their cover instead, yeah one of those overzealous things people do and look stupid at the end of the day, guys take note.
UNDER COVER UP is when you are sincerely not in the know, so you say the truth and blow someone's cover, or you are just a mean bitch and chose to be truthful just to spite some other person and blow up their cover!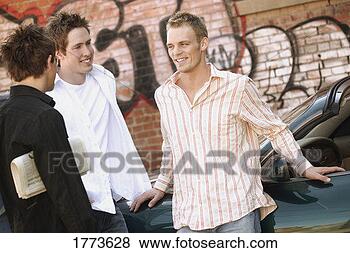 If you don't understand the definitions above call 0805200....or, you could just read the piece and you'll get the hang of it either way.
People tell all kind of lies to cover up wrong deeds, but each lie just ends up in another lie, and another making it more complicated till it blows up in your face!So what does one do in these circumstances, i could be the good girl and say, just be honest and don't cover up, but that would be lying to myself, because we all do it at some point, for example, let's take a hypothetical case,
your friend's partner is seriously hitting on you, do you say no and cover it all up like it never happened, or do you go tell your friend? Mind you, they might be so smitten and even accuse you of seducing the other party.
Yet another scenario, you find out that your buddy has a cheating partner, do you do the cover up bit and stay out of it, or you do the faithful friend bit and spill your guts out to your friend, which might mean the loss of your friendship, which might also mean breaking up their relationship....depending on who matters most to your friend, it is a tricky situation and i have to admit i don't know what to say....
So what do we do? i guess you have to study the situation and know what to do, and technically, cover up is not the same as lying, it just means you know, but chose to do nothing about the situation, which sometimes i dare say, its the safe thing to do!
I was with friends
We were talking trends
What friends where they
You just can't say
I was with her
She sounded more like a "he"
I was with him
He sounded more like a "she"