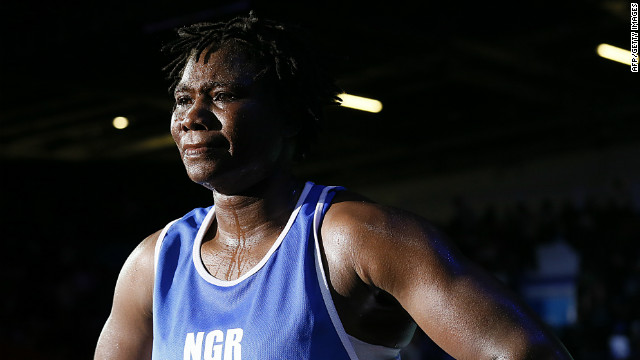 Edith Ogoke, was knocked out of the medal contest on Monday as she succumbed to the supremacy of Nadezda Torlopova of Russia with the match ending 18-8.
Ogoke raised the nation's hopes by beating Elena Vystropa of Azerbaijan on Sunday to reach the quarterfinals; her feat coming after two other Nigerian boxers were eliminated last week.
Muideen Akanji, fighting in the men's middleweight category, did not advance beyond the round of 32 after losing to Darren O'Neill of Ireland. Lukmon Lawal also lost in the light heavyweight category's round of 32 to Ihab Al-Matbouli of Jordan.
In the women's middleweight quarterfinal which was decided on Monday, Ogoke clearly had little chance against the taller Russian who was also technically superior to her Nigerian opponent.